Villa Malibu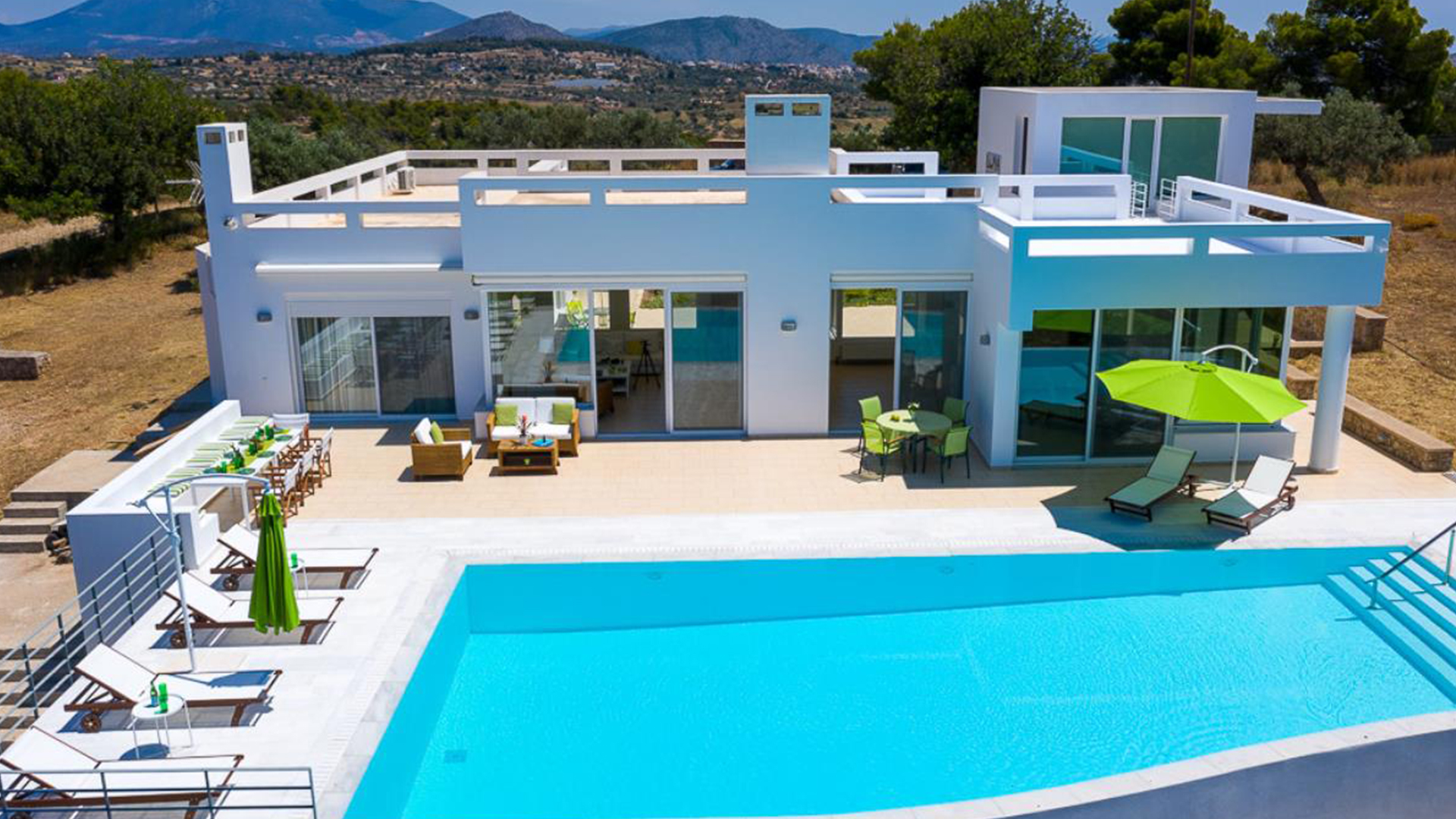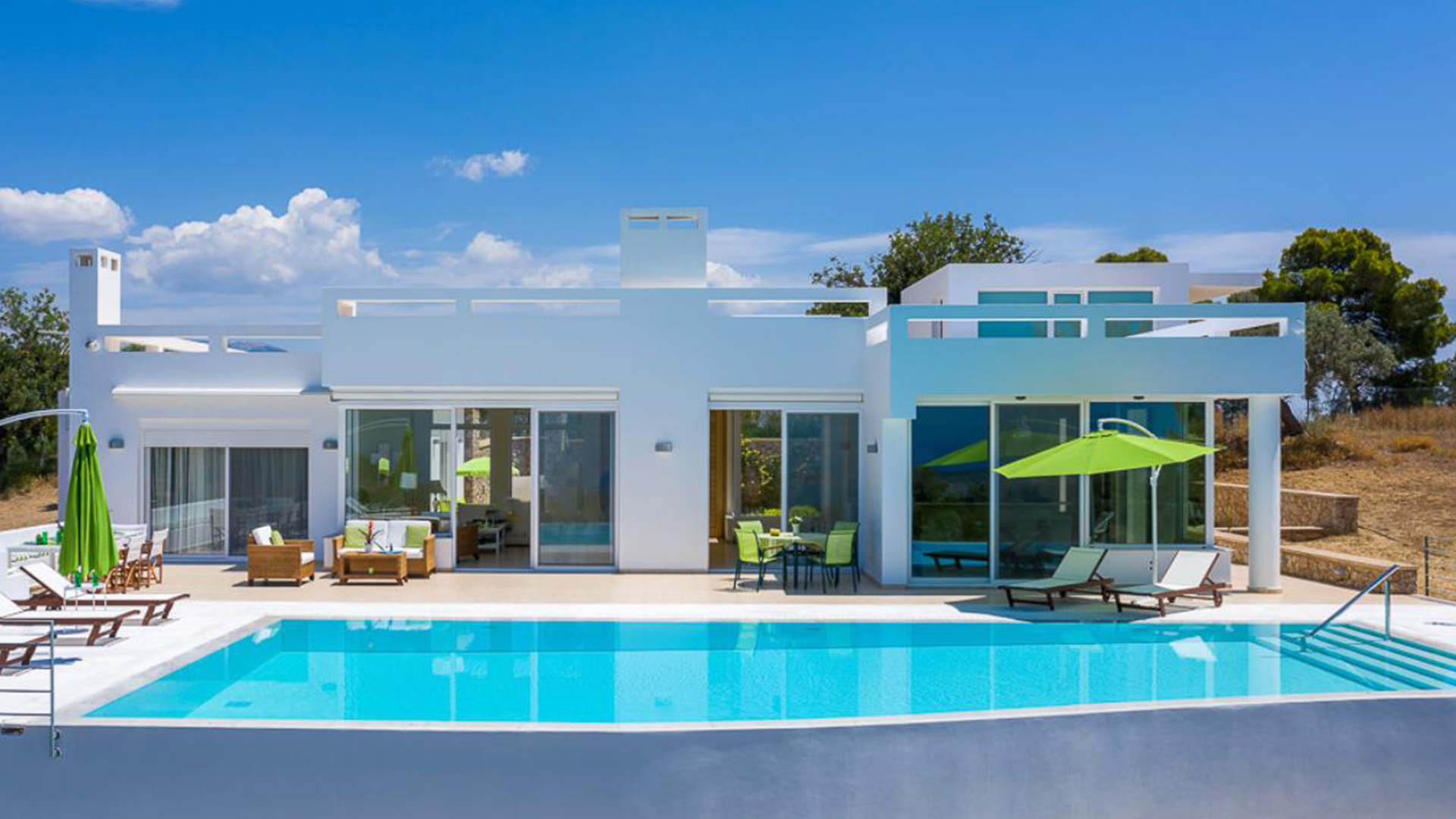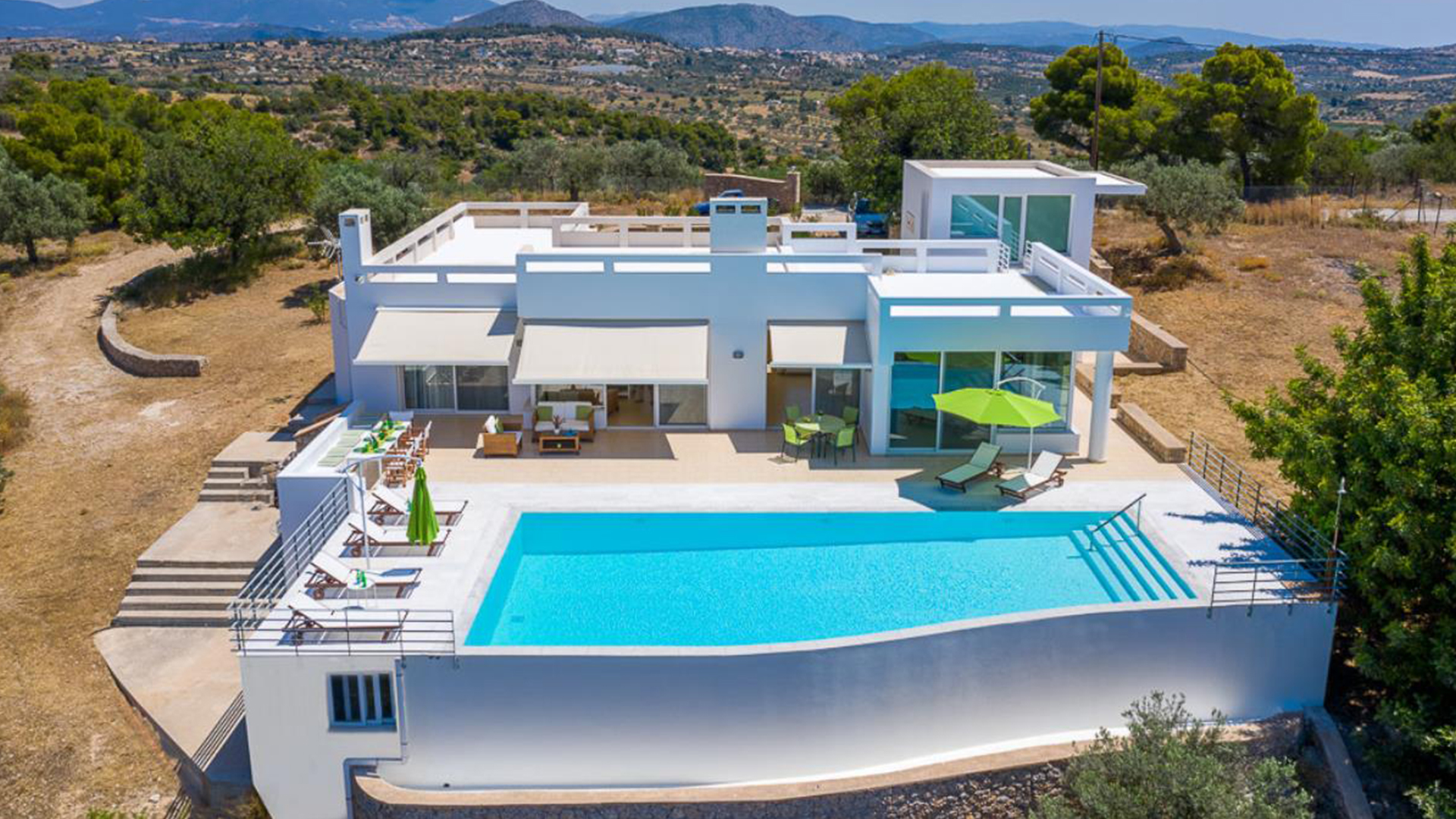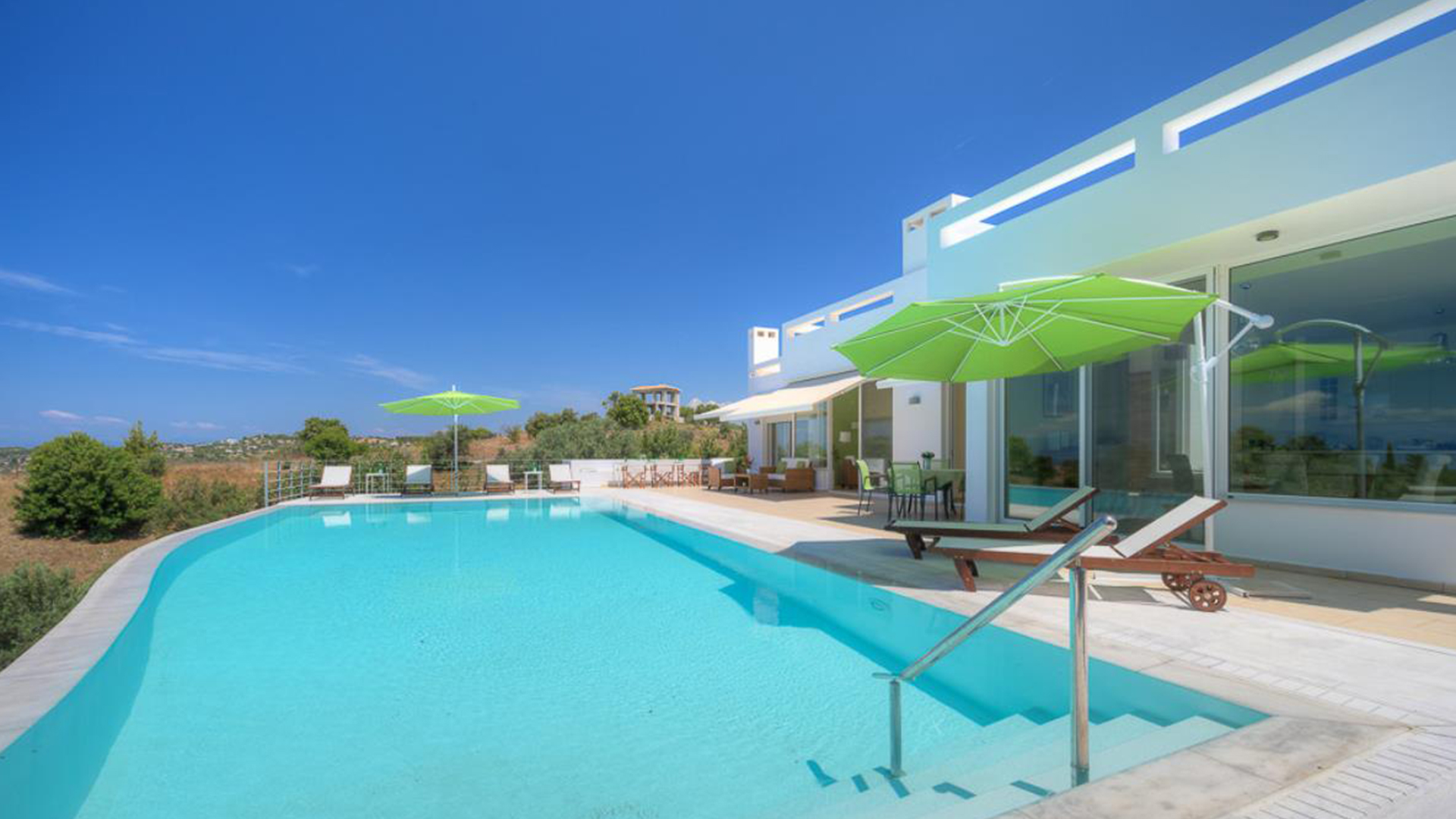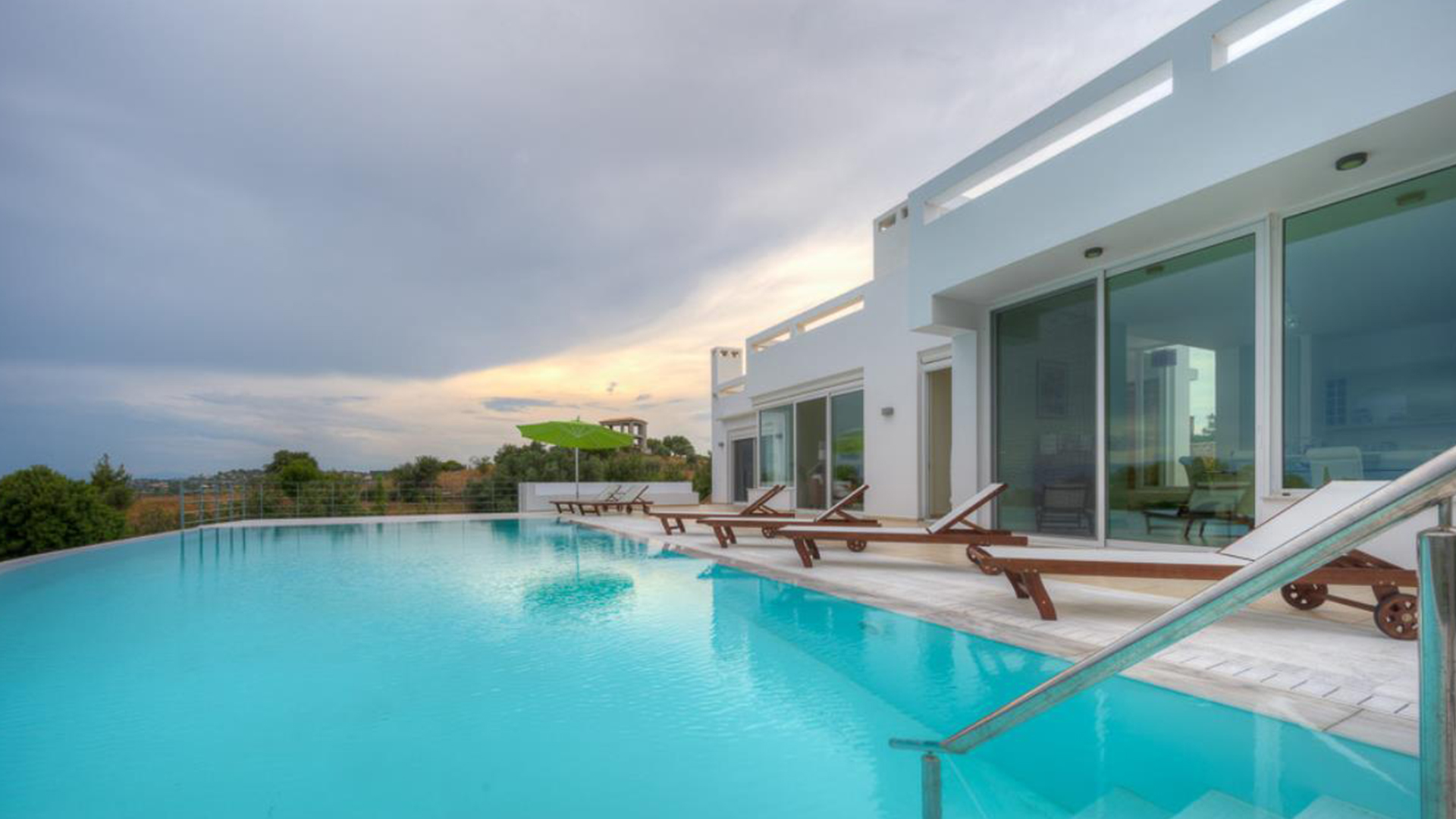 Villa MALIBU
Ververonda, Porto Heli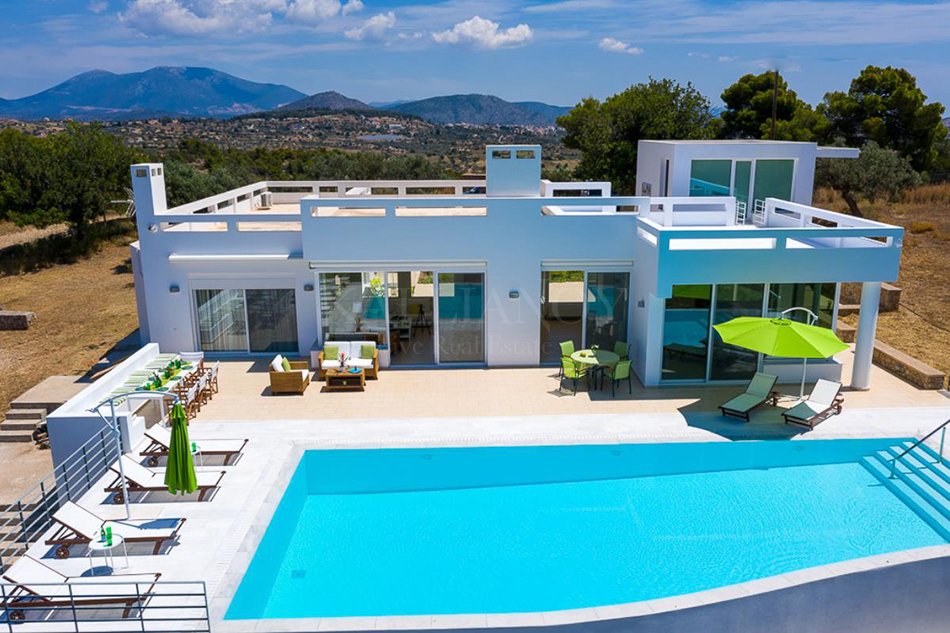 Villa | This minimal Villa consists of a Main House and an independent two-floor Guest House.
On the outdoors the private infinity swimming pool with the open air living room and dinning table provide confort and let the guest feel a modern elegance feeling.
At Villa Malibu every bedroom has satellite TV and WiFi and the open air cinema is always ready to add up to your night stays!
There is a stunning unobstructed  sea and mountain view as the Villa is on a hill right next to the beach. The  nearest  beach  is at just 2,5 km from the villa and there is a famous beach bar and a traditional fish tavern.